Elisabeth Moss to Join Leonardo DiCaprio in Thriller Series 'Shining Girls'
Elisabeth Moss
and
Leonardo DiCaprio
are teaming up to produce new television thriller "
Shining Girls
"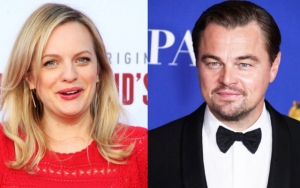 "
The Handmaid's Tale
" actress will serve as executive producer for the Apple series under her fledgling Love & Squalor Pictures banner, along with the "
Once Upon a Time in Hollywood
" star, who will collaborate through his Appian Way production company.
Elisabeth also stars in the metaphysical thriller, based on Lauren Beukes bestselling 2013 novel about a Chicago, Illinois reporter who survives a brutal assault and attempts to track down her time-travelling attacker.
Silka Luisa, who is behind the "
Strange Angel
" TV series, has signed on as showrunner and writer for the project.
"Shining Girls" is the latest project on Elisabeth's production docket for her Love & Squalor Pictures, which she officially launched on Wednesday, July 22.
She is also producing and starring in neo-noir thriller "
Black Match
" for Hulu and Fox 21 Television Studio, and she has three other projects in development, including drug addiction film "
Smacked
", grief drama "
Idaho
", and "
Imperfect Women
", a television project about toxic female friendships adapted from the book by Araminta Hall.
Source via AcesHowBiz